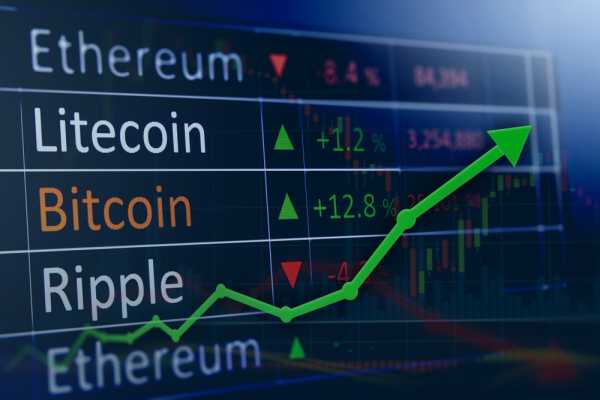 After waiting for almost two weeks since the market fell to its lowest, we are finally looking at the crypto market walking the path of recovery. While multiple reasons contributed to this accomplishment a lot has to do with the stock market's correlation with Bitcoin.
The Crypto Market Is Back!
As Bitcoin touched $34k on January 22, most of the investors were sure that the king coin would fall to $30k as only then would it generate the necessary momentum for a bounce. Turns out the market actually bottomed out at $34k and is now only going to continue looking up. 
With BTC marking a 9.71% rise in a single day, it has in total revived the price action by 15.46% since the market bottom. 
The case is similar for the altcoin king Ethereum as well, which at its lowest fell to $2160 on January 24, but is presently on its way to close above $3000, trading at $2941 at the time of this report.
Some signals of a reversal were already visible yesterday when Bitcoin's trading volume fell to its lowest ever in almost 6 months. As observed by Santiment usually every time trading volumes rise, Bitcoin witnesses a price fall. This was noticed during January's crash as well.
Bitcoin's trading volumes fall every time prices rise | Source: Santiment
Additionally, according to Glassnode co-founders, Bitcoin's selling spree was overextended. It was all but a matter of when for a recovery to occur. The biggest hint was visible with the king coin and stock market's falling correlation, which at its peak witnessed Bitcoin fall to $34k.
Accordingly, as the correlation dived closer to 0.5, BTC found some room to recover.
#Bitcoin's selling spree is overextended, as is our BTC Risk Signal. It's not a matter of if, but when will the third leg up occur. First, we need to see a decoupling from the $SPY and understand this price correction.

Learn about our BTC Risk Signal 👇https://t.co/9AosDEZyjY pic.twitter.com/TvCBTY9n5O

— Yann & Jan (@Negentropic_) February 4, 2022
Can the Market Maintain This Momentum?
It looks like for the coming few days both Bitcoin and altcoins can keep up with the ongoing recovery given the month-long strength of the downtrend is finally weakening.
The ADX indicates the said strength was at its highest mark of 8 months. Falling from that until it hits the neutral point of 25.0, expect the prices to continue going up. 
Bitcoin is now looking at $44k as its next stop
Secondly, both the coins, while away from the 50, 100, and 200 days moving average, managed to flip the 20-day moving average into support which is good enough to say that this uptrend will last for the next couple of days.
Fro now $44k and $3,400 are the next critical resistances for Bitcoin and Ethereum respectively and if both the coins can manage to test them as support, the confidence boost in the market would lead to an influx of investment.
Ethereum is closer to closing above $3,000