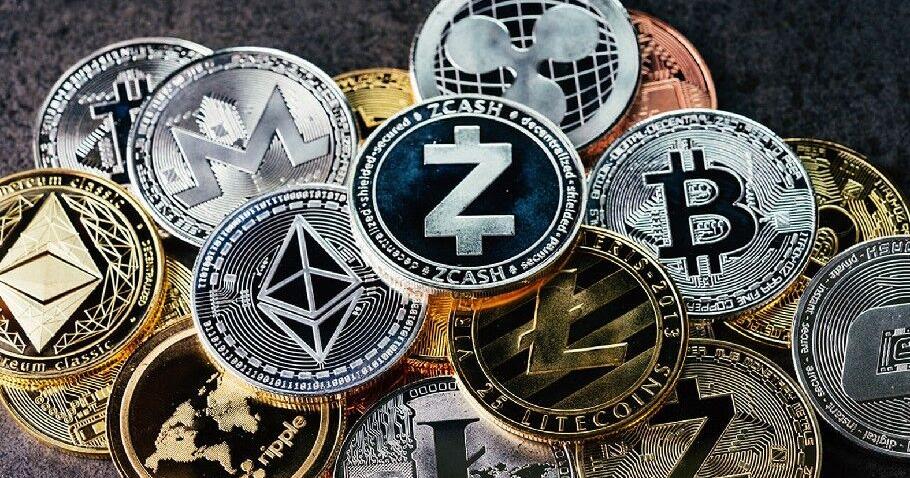 TRINIDAD AND TOBAGO's Central Bank said last week that it is not blocking commercial banks from selling foreign exchange to their customers to purchase cryptocurrencies.
But the regulator of the local financial sector reiterated a warning it first made in January 2019—in a joint release with the T&T Securities and Exchange Commission and the Financial Intelligence Unit—about the potential risks of investing in or conducting transactions with cryptocurrencies.
Several people have complained to the Sunday Express about the difficulty of accessing foreign exchange from local commercial banks to purchase Bitcoin and other cryptocurrencies.
Asked last week if the Central Bank has directed or suggested that commercial banks not release foreign exchange to customers to purchase cryptocurrencies, a spokesperson for the Bank said: "While there are currently no legal restrictions on such investments or a specific directive to commercial banks, the Central Bank, Securities and Exchange Commission and Financial Intelligence Unit in Trinidad and Tobago strongly advise on the large risk inherent in investment in cryptocurrencies.
"The high probability of loss should be carefully considered by investors and financial institutions that are approached to facilitate such activities."
The Central Bank attached the joint public advisory of January 25, 2019 to its response.
In the joint public advisory, the three regulatory authorities warned: virtual currencies do not have legal tender status in T&T; the providers of the currencies are neither regulated nor supervised by the authorities; the currencies are subject to a high degree of anonymity and can be misused to conduct criminal activity, including money laundering and terrorism financing and that they are volatile and can fluctuate significantly.
As it stands, most commercial banks in T&T do not allow the purchase of cryptocurrencies, except for Republic Bank.
Denyse Ramnarine, Republic's general manager of electronic channels and payments told the Sunday Express that the bank facilitates the purchase of cryptocurrencies because it is not illegal, but it is just risky. That risk, however, is borne by the customer and not the bank.
For customers who opt to use their credit cards to purchase cryptocurrencies, their foreign exchange limit is the monthly individual limit on their cards.
"We're not trading in cryptocurrency. We're not selling people Bitcoin or Ethereum. What we're doing is allowing persons, not companies, but individuals, who want to use their credit cards to purchase it. If they sell their investment in the cryptocurrency, the returns that they get can be deposited into their bank accounts," she said.
She described it as "facilitating but with the usual due diligence that we have on any other type of transaction."
…decision on CBDC pilot by mid-year
In response to questions from the Sunday Express, the Central Bank said it hopes to make a decision on a possible pilot project for a Central Bank Digital Currency (CBDC) by mid-year:
"The review of Central Bank Digital Currencies has been proceeding very well, facilitated by IMF technical assistance, including on technical aspects and country experiences.
"By mid-2022, we expect to be very close to a decision on a possible pilot. Meanwhile, our focus is on improving the payments system—the set of arrangements that allow consumers, businesses and other organisations to transfer funds to one another—by promoting more widespread, safe and efficient electronic financial transactions."
CBDCs are similar to cryptocurrency, with their blockchain technology, but are issued by central banks and may not use blockchain technology. Named earlier this month, Jamaica's CBDC, called JAM-DEX, does not use the blockchain technology.
Unlike cryptocurrency which is decentralised and can be volatile, a CBDC will be centralised which would provide more stability.
It is pegged to the value of the country's fiat currency.
In the Caribbean, T&T is lagging behind the Bahamas, the Organisation of the Eastern Caribbean States (OECS) and Jamaica on CBDCs.
In 2020, the Sand Dollar was launched in The Bahamas. It is designed to extend financial services across the Atlantic Ocean archipelago of 700 islands.
In March 2021, after two years in development, the Eastern Caribbean Central Bank (ECCB), the Central Bank of the OECS, rolled out its pilot, DCash.
The rollout of DCash made e-money available to seven of the eight nations that are part of the economic bloc.
The ECCB launched DCash in four islands—Antigua and Barbuda, Grenada, Saint Christopher (St Kitts) and Nevis and Saint Lucia—as part of its Digital Currency Pilot.
In a press statement at the time, the ECCB Governor Timothy Antoine said that DCash is safer, faster and cheaper and encouraged "all to get on board" as the future of the EC Dollar is digital.
"DCash is a securely minted digital version of the Eastern Caribbean dollar issued by the ECCB. It is an innovative, real-time payment option available within the Eastern Caribbean Currency Union (ECCU) and offers a safer, faster, cheaper method for making payments and sending/receiving funds to and from other DCash users and merchants. Consumers can access DCash via the official App, the DCash Wallet, and conduct financial transactions using their smart devices. DCash can be obtained from participating commercial banks, credit unions or other authorised institutions," the statement said.
The ECCB had partnered with Bitt Inc to develop the digital EC currency.
In August 2021, it launched in St Vincent and the Grenadines and in December, it launched in Dominica and Montserrat.
Last year, Jamaica's Minister of Finance and the Public Service Dr Nigel Clarke said the Bank of Jamaica's CBDC will be rolled out by early 2022.
The Bank of Jamaica (BOJ) had announced that it had successfully completed the CBDC pilot which began in March 2021.
The BOJ had tested a prototype CBDC with vendor eCurrency Mint in BOJ's Fintech Regulatory Sandbox with an eight-month pilot programme.
With regard to cryptocurrencies, the high probability of loss should be carefully considered by investors and financial institutions that are approached to facilitate such activities.
Including the unbanked
It's a step to embrace finance technology, accelerated by the pandemic, in a country with a large unbanked population.
In a September 2021 paper entitled, "The Way Forward: Cash Transformation and the Digital Economy", done by RBC Royal Bank in partnership with the Oxford Business Group, noted that T&T relies heavily on cash transactions.
The paper pointed out that 21 per cent of the population was unbanked and relied on cash transactions to purchase goods and services in 2020. The paper noted that the value of card transactions only accounted for 14 per cent of GDP in 2018, adding that many smaller businesses do not have the technology to process card payments.
In its Financial Stability Report in 2020, the Central Bank said: "The threat of losing monetary sovereignty, inter alia, has compelled regulators to consider issuing CBDC."
"For some, diminishing cash use, costly and lengthy payment transactions, tax evasion, and financial inclusion are key reasons for issuing digital fiat. According to the literature, the main benefits for regulators of a well-designed CBDC are improved operational efficiency and prudential surveillance, reduced financial exclusion and enhanced macro-financial supervision, which address some of the issues created by traditional forms of money."