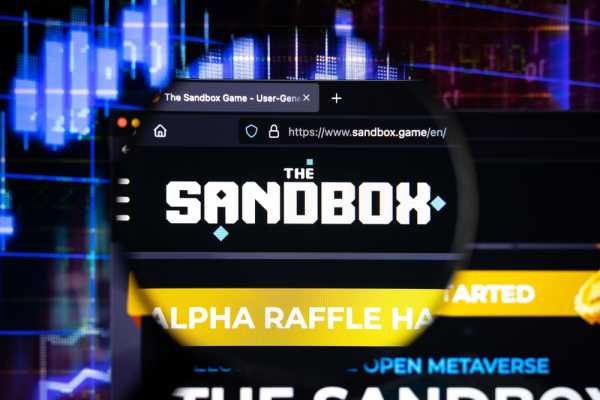 Key Insights
Snoop Dogg drops 10,000 playable Sandbox avatar NFTs
The Doggies' is a collection of 10,000 playable NFTs designed and crafted by the rapper himself
The Sandbox Price rose by close to 10% after the NFT launch announcement, in tandem with larger market gains
After making a star-studded NFL Super Bowl Halftime performance and announcing the conversion of his album Death Row into the world's first NFT music label, world-famous rapper Snoop Dogg is set to drop 10,000 playable Sandbox avatar NFTs.
The news of the same combined with Bitcoin's recently gained price momentum has also positively impacted SAND's price.
The Doggies Have Arrived
The rapper took to Twitter to announce the launch of his Sandbox avatar NFT collection with his 19.6 million followers. Snoop calls his upcoming NFT collection of NFTs on The Sandbox, 'The Doggies.' According to the company's website, 'The Doggies' is a collection of 10,000 playable NFTs designed and crafted by the rapper himself.
The website further said:
"Each avatar will unlock unique utility that goes beyond a simple NFT. They will be playable in The Sandbox and can be used to unlock future mints and features in the metaverse."
The launch of the 10,000 Snoop Dogg avatar NFTs took place on February 22, 2022, before the opening of the Alpha Season II, making the same a piece of great news for both Snoop Dogg fans and Sandbox enthusiasts.
Tha Doggies. On Tha Sandbox. My 1st ever 10,000 avatars droppin 2/22/22. Be ready. 👊🏿🔥🔥👊🏿👊🏿💪🏿🎤 checc it @TheSnoopAvatars #twotwotwentytwo pic.twitter.com/zbad8YDrKZ

— Snoop Dogg (@SnoopDogg) February 16, 2022
The Snoop Dogg avatars are programmatically generated, voxelated NFTs featuring over 150 traits. Each NFT is a unique and 'cool Doggie avatar' playable in the game's second season to attend events and concerts, complete quests, hang out with friends, and explore the metaverse.
That said, the NFTs are launched into seven rarity tiers – Human, Blue, Alien, Zombie, Dogg, Robot, and Golden. Two-thirds of the Doggies will be standard, while there will be three types of uniquely designed Doggies with unique traits and features to make them stand out from the Doggie crowd.
SAND Price Rises
The recently gained market momentum took BTC to $38,547, as the top coin made close to 2% gains in a day. This revived most of the top altcoins. Ethereum noted 2.5% daily gains while BNB was up 3% over 24-hours at press time. The news of Snoop's NFT drop alongside the regained market momentum was key to pushing SAND's price.
Source: FXEmpire
On February 22, SAND's price noted an over 10% price appreciation; however, the next day, SAND gains were met with considerable consolidation. The $3.28 level has been acting as major resistance, and a move above the same could aid some momentum to the alt's trajectory.
For now, SAND's price was in a downtrend in the short-term, trading at $3.15, noting a mere 1.37% uptick over the last day.